Etilaam
Authentic Factory-Direct Etilaam
Proven to Relieve Anxiety
Free Shipping Over $75
Money-Back Guarantee
Description
Additional information
Reviews (0)
Description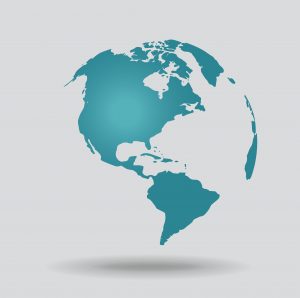 Etilaam is the highest regarded brand of Etizolam.
Etizolam is a benzodiazepine analog.  It is more effective at relieving anxiety than Xanax, has fewer side effects and is less addictive.  It produces a sense of euphoria, and is being investigated as a treatment for anxiety as well as for insomnia.
It binds to the benzodiazepine GABA site, magnifying the signal of GABAergic transmission.  GABA is an inhibitory neurotransmitter, involved in relaxation.
Etizolam should be used for a short duration.  The longer it is used, the higher the chance of addiction.
A typical dose is 1mg; .5mg is a small dose; and 4mg is a large dose.  Experiments should not be done with more than 4mg.

Etizolam's onset time is 15 – 25 minutes.  Its peak effect is 2 – 3 hours after use.  Its after effects can last 6 – 24 hours after use.  Its oral bioavailability it 93%.
Our MD variation stands for "mouth dissolve".  These are taken sublingually and have a shorter time to peak effect.
Side effects of may include: anxiety suppression; disinhibition; euphoria; muscle relaxation; sedation; respiratory depression; and increased libido.
After effects may include rebound anxiety, which is where anxiety that was suppressed on the medication comes back, possibly temporarily greater than before.
Etizolam should never be combined with depressants such as opiates, benzodiazepine, barbiturates, alcohol, or GABAergic prescription medications, as it may result in death.
Etilaam is manufactured by Intas within a WHO-GMP Certified, state-of-the-art manufacturing facility.  Each film-coated tablet is packaged within an aluminium blister packet, for ease of storage and use.
Other brands you may be interested in include: Etizest; Etibest; Etilee; and Etizeal.
All orders come with one day handling and a money-back guarantee.
Not meant for human consumption.
Not available in the U.S. states of: Alabama, Arkansas, Florida, Georgia, Indiana, Mississippi, and Virginia.  Or in the countries of: Denmark, Germany, Japan, and the U.K.
Name: Etizolam  Synonyms: 4-(2-Chlorophenyl)-2-ethyl-9-methyl-6H-thieno[3,2-f][1,2,4]triazolo[4,3-a][1,4]diazepine; AHR 3219; Depas; Y 7131  Molecular Formula: C17H15ClN4S  Molecular Weight: 342.85  CAS Registry Number: 40054-69-1
Additional information
| | |
| --- | --- |
| Weight | 4 oz |
| Dimensions | 4 x 3 x 3 in |
| Quantity | 50, 100, 200, 300, 50 Mouth Dissolve, 100 Mouth Dissolve, 200 Mouth Dissolve, 300 Mouth Dissolve |